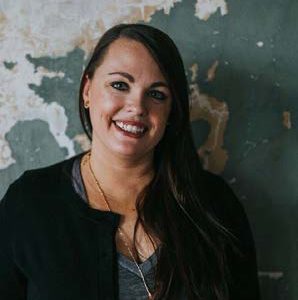 HOLLY HOLLOWAY, Senior Planner
(865) 337-1513
With 5.5 years experience in the events industry, Holly invested in her career by serving as the Events Manager for the Knoxville Chamber, executing an average of 110 events per year. She has managed large-scale conferences, galas, and tradeshows, as well as luncheons, networking events, social gatherings, and weddings. Holly is known for her positivity and calming demeanor. She is truly an expert on event organization and client relations. Holly's education includes a Bachelors in Psychology from Lee University and completion of Belmont University's Meeting and Event Management Program.
In her free time, you will find Holly spending time with her family and friends or perusing the aisles of Target and HomeGoods. Holly is the ultimate hostess and finds the greatest joy in making her home a beautiful, warm and welcoming place for community. She is a creative at heart and loves local music and a good DIY project! She and her husband are 100% smitten with their cat, Mia, and have recently become foster parents for children in need. They both hope to adopt and begin their family one day soon!
BROOKE CARPER, Senior Planner
(865) 824-8214
A graduate of the University of Tennessee, Brooke has spent the last 14 years in the event industry. After learning the tent and rental business, Brooke spent three years in managed event services, catering sales, and high-scale event production for many campus departments while working for Aramark. Brooke then went on to another market segment of the industry, serving as Director of Catering, then Director of Group Sales, at a full-service, downtown convention hotel. After nearly four years in a variety of roles, Brooke took a role with UT Office of Admissions, producing over 90 events per year for over 40k students, both locally and nationwide. For the past three years, Brooke has served as an Event Manager for a contract event management company based out of Washington, D.C. These events are managed full-scale, with over $6 million in annual hotel and event spend, as well as, more that 30k attendees.
Brooke has been heavily involved with UT Alumni groups, Leadership Knoxville, and served on the Board of Directors for Dogwood Arts Festival. Further, for 2018, Brooke will serve as overall Co-Chair of the Festival, and continue her work leading the team which produces the flagship Dogwood Arts Festival on Market Square.