History
Our Story Goes A little something like this...
Brooke's mom says that Brooke came home from the 3rd grade and proclaimed that she would be planning the best events for her friends when she grows up. It turns out…
She has planned for lots of friends, but also some amazing clients and community events….and loves it!
Brooke got started with her first "big girl job" at Aramark managed services, where she learned to juggle catering sales, food production, and event planning. She says that while it was like being thrown into the fire, "there is truly no better way to learn the whole of the catering and service industry, and being able to do it at my Alma Mater was a real dream. Plus, I made some life-long friends, which is invaluable to me."
Then, off to the hotel and convention world at a full-service convention property undergoing a multi-million dollar renovation. Brooke preaches, to essentially any future planner that will listen, to absolutely work at a full-service hotel, learn as much as you can about every department, and be a team player. She does not believe in "that's not my job" or "that's how we've always done it." And, that's how she rolls. After starting as the Director of Catering, she moved over to group sales and serviced the SMERFE and University of Tennessee markets. This means she is a boss at negotiating group sales contracts, discounted rates, concessions and overall understands both sides of this coin…to the great benefit of her clients!
And, now it's time to bring it back home…she then got the "dream job" at the University of Tennessee Office of Admissions. Y'all, this was a big job! She started at 31 events in the year, and planned 92 the following year. Through the creative design, venue selection, and over 300 negotiated contracts, these events helped move the needle for attracting and admitting students to the University through community events nationwide. It was a blast, and she still misses and loves her UTK team…she will forever bleed orange.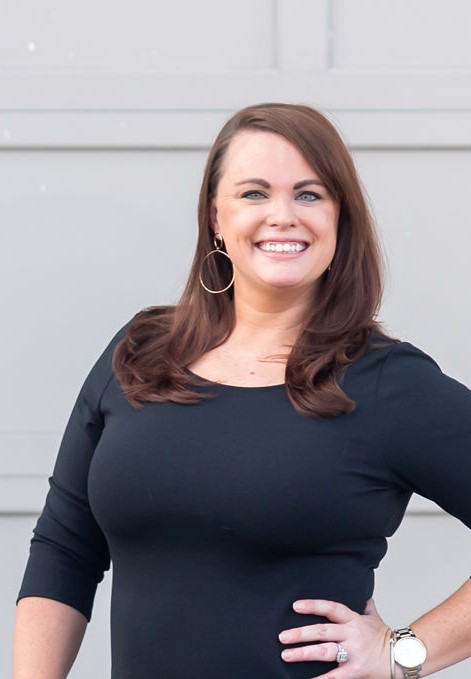 After a little taste of heavy work travel and planning in various cities, she was hooked. In an effort to expand past the local market, she took a telecommute position with a firm in D.C., where they focused on large scale conference and event planning; specifically for education, national non-profit organizations, and medical associations. After learning more than one could ever learn in the local market, it was time to bring the model all the way home and make the leap into business ownership… so, that's what she did!
In May of 2018, EventShop hit the scene, and we don't plan on slowing down any time soon. Focused on a model of collective planning to create exceptional experiences. The business has been able to partner with both local and national clients which allows for those big national events and travel, plus dig into some very special local projects. 
Through strategic planning and budgeting, we have been able to support the growth of one client from 650 participants to 1800; netting over $3 million per event in just 2.5 years.
So, what's next?
2020 is going to be our best year yet! We have planned some exciting things including national conferences and music festivals. We are experts at partnering with local corporate and non-profit clients, teaming up with national event producers, and expanding our event branding and promotional division. We plan to do it all with more passion, experience, drive and professionalism than you can find in (or out) of town. Plan Big. Play Big…that's what we do!
When tasked with making the VIP section for the 10th of a popular festival an actual experience, the team was allll about it! We transformed a space, under a bridge, on asphalt, in the heart downtown into a lush, bohemian experience. To give this space life, we featured various colors and textures using floor coverings, tapestries, lighting, activities, live plants and the best client-owned hand-made furnishings… our dream came alive! Add that with on-point vendor logistics, excellent volunteers, a menu full of top shelf drinks, and you get a rocking three day festival!
We were able to create a unique and successful long table dinner for a local client which now has people begging for a ticket to the next one. Plus, through revamping sponsor levels and providing more tiers, they netted more sponsorship's than ever before… which covered the cost of hiring us, plus some!